Where Can I Find a Photograph of Louis Braille?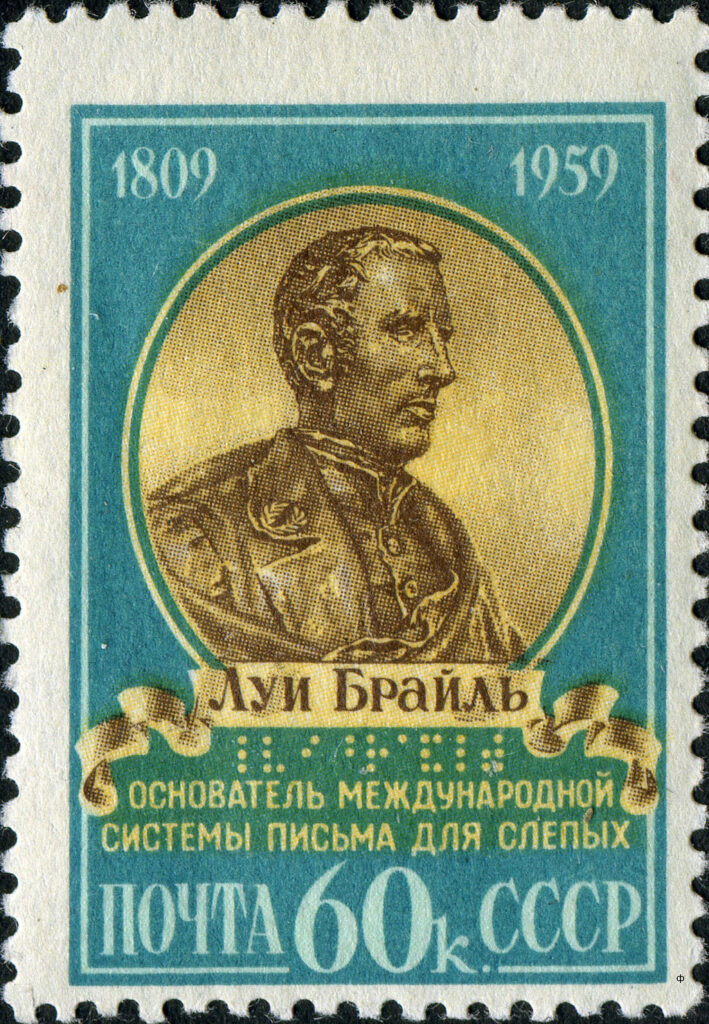 Louis eventually became famous the world over! Here is a 1959 Russian postage stamp celebrating the 150 anniversary of Louis Braille's birth.
We hear this question a lot—why are there no photographs of Louis Braille on the Braille Bug site?
We looked long and hard for a photograph of Louis Braille. Unfortunately, he died in 1852 and at that time commercial photography had been around for only 13 years. It was still a relatively difficult and expensive process.
Also, Louis Braille's code for reading wasn't adopted by the school where he taught until eight years before he died. France didn't officially adopt Braille's system until two years after he died. It wasn't until 1890 that the code was adopted in Austria, Belgium, Denmark, England, Germany, Spain, and Scotland—and it took even longer to reach the United States. Louis Braille really became more famous after his death!
Maybe people didn't think of taking a photo of Louis while he was alive because they didn't know how famous he would later become. Someone did think to take an early type of photo called a "daguerreotype" shortly after his death. Here is a portrait of Louis Braille that was based on the daguerreotype. You can see this image, as well as others, in a biography from National Braille Press entitled Louis Braille: A Touch of Genius.
It's hard to remember in with today's smartphones and digital cameras how young photography actually is, it was invented less than 200 years ago!
—The Braille Bug